Welcome to Big Ideas Parade Giants!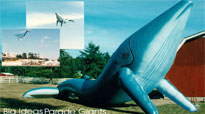 About Us
We make great balloons! Big Ideas Parade Giants Studio is a unique blend of companies operated by Chip Schilling and Ken Moody who together have over 55 years experience in the giant inflatable balloon business.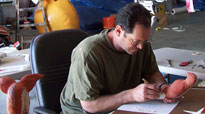 Product Standards
There are only a hand full of companies in the World that manufacture premium helium parade balloons.
Our Clients Say...

" You made the process enjoyable because we were kept in the loop throughout the entire process. As a customer I was given much attention and commend you on your service. " Kaela Prochaska, Marketing Communications - Duncan Aviation

" The Trussardi Foundation and myself can only recommend the service of Big Ideas: together we had the honor to really do something unusual, something that might push the limits of balloon flying." Massimiliano Gioni, Artistic Director - Trussardi Foundation